Threshold Delivery: Ship to Your Customers With Ease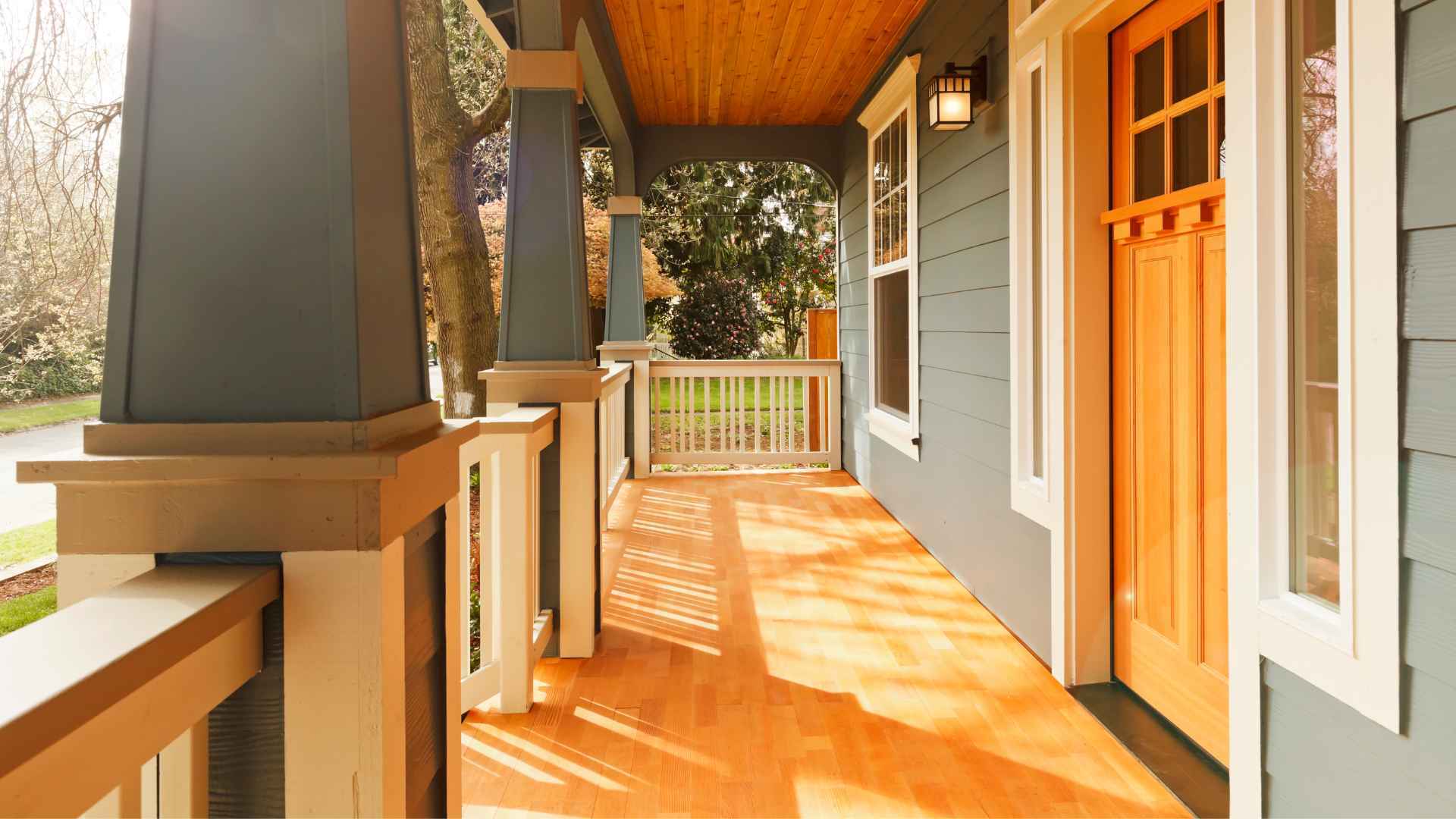 When it comes to final mile delivery and logistics, businesses that ship oversized and bulky products to residential addresses face unique challenges. Fortunately, threshold delivery offers a solution that can help your business deliver such products with ease.

In the following sections, we will explore threshold delivery and its benefits, as well as the challenges your business may face in implementing this delivery option.
Understanding Threshold Delivery
Threshold delivery refers to the delivery of oversized or bulky products to the front door or threshold of a residential address. This delivery option differs from other types of last mile delivery, such as white glove delivery, which generally involves value-added services such as room-of-choice delivery and debris removal.
Threshold delivery is suitable for a variety of products, including:
Furniture (recliners, coffee tables, sofas)
Appliances (Washers, dryers, grills)
Office Equipment (printers, desks)
Exercise Equipment (treadmills, rowing machines, weight benches)
And more…
Advantages of Threshold Delivery
One of the primary benefits of threshold delivery is the reduced risk of product and property damage. Because the product is delivered to the front door or threshold, there is less chance of it being dropped inside a residence when maneuvering around corners, through narrow doorframes, and over obstacles.
Threshold delivery can enhance the customer experience by offering a more convenient and less intrusive service. Many customers are hesitant to allow delivery agents into their households for a variety of reasons. By providing this option, you can increase your customer satisfaction and loyalty.
Additionally, threshold delivery is also cost-effective for your business, as it can help reduce shipping and handling costs.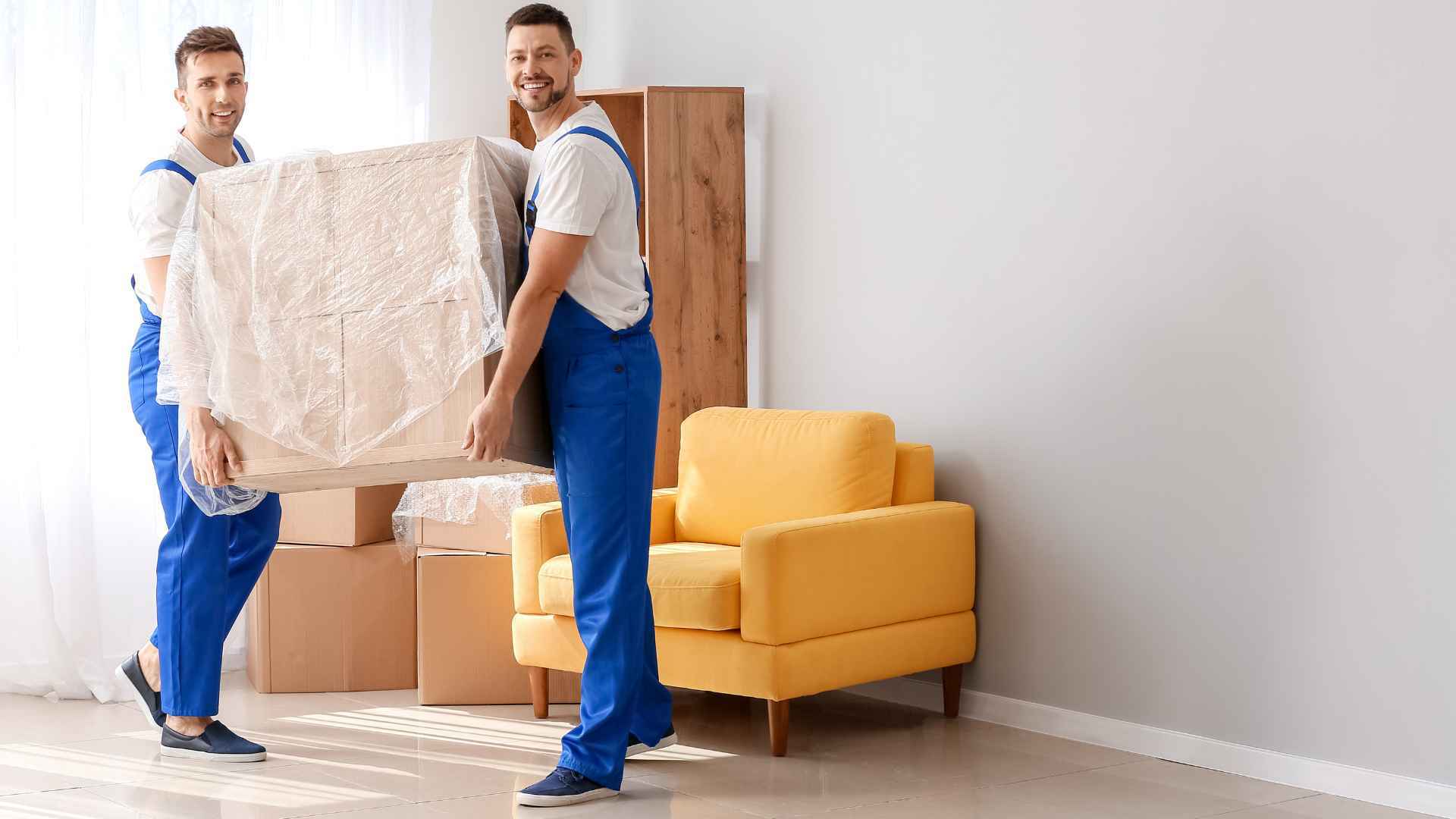 Threshold Delivery vs. White Glove Service
Threshold delivery is more cost-effective in comparison to white glove services because it involves fewer services and requires less handling of the products. White glove delivery involves additional services such as assembly, installation, room of choice, and removal of packaging materials, which can increase the cost of delivery.
In contrast, threshold delivery involves only the delivery of the product to the front door or threshold of the customer's location. This means that shippers can save on labor costs, as they do not need to provide additional personnel to assemble or install the product.
Simply put, threshold delivery can be a simpler and more streamlined delivery option that can save you money. While threshold delivery may not offer the same level of personalization and attention to detail as a service such as white glove furniture delivery, it can still provide a high level of customer satisfaction while remaining cost-effective for shippers.
Concerns with Threshold Delivery
When it comes to threshold deliveries, bad weather and theft are often cited as major challenges. After all, leaving oversized and bulky products outside can leave them vulnerable to the elements and make them an easy target for thieves.
However, it's important to remember that threshold deliveries don't necessarily mean leaving products on the doorstep or out in the open.
In fact, threshold deliveries can be customized to meet the specific needs of your customers and the environment in which they live.
For example, if bad weather is a concern, delivery drivers can place products under sheltered areas, such as in a garage or under an awning. This can help protect the products from rain, snow, and other weather conditions, and ensure that they are delivered in the best possible condition.
Similarly, if theft is a concern, delivery drivers can take steps to ensure that products are delivered to secure areas, such as a lobby or designated package room in an apartment complex. This can help minimize the risk of theft and ensure that your customers receive their products safely and securely.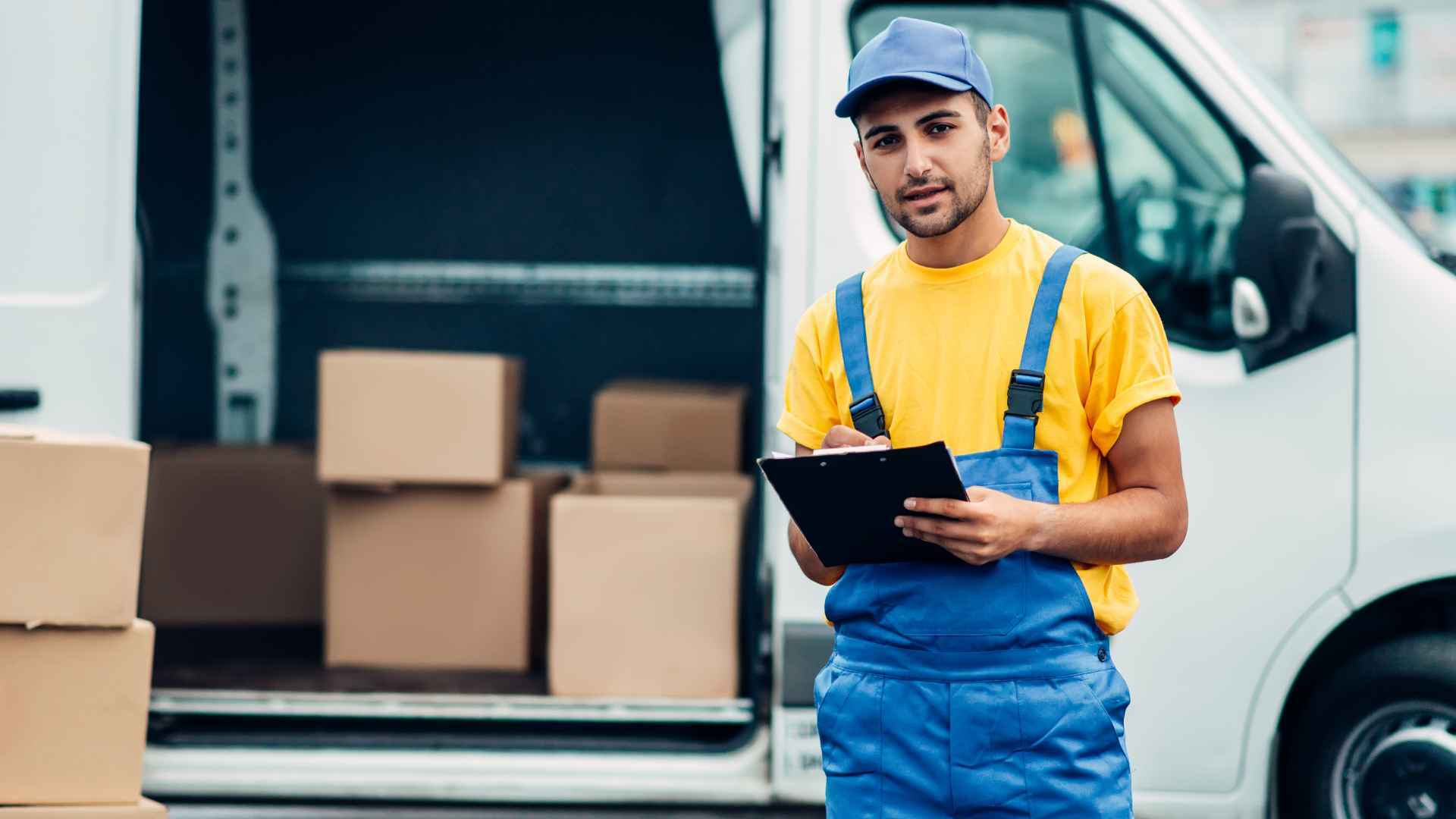 How to Implement Threshold Delivery
While there are many advantages to threshold delivery, businesses may face challenges in implementing this final mile logistics strategy. One of the primary challenges is finding the right final mile logistics company that can handle oversized and bulky products.
Evaluate the company's capabilities: Look for a logistics service provider that has experience in handling the types of products that you ship.
Ensure delivery coverage matches your needs: Consider the company's delivery network and whether they have the capacity to handle your volume and delivery needs.

Focus on the technology: It's also important to evaluate a potential partner's technology and systems to ensure that they have the tools and processes in place to manage the delivery process efficiently.

Don't forget the customer experience: Delivery agents should be trained on proper handling and delivery procedures, especially when it comes to residential freight shipping.
A Service Suitable for Most
Threshold delivery is an excellent delivery option for businesses that ship oversized and bulky products to residential addresses. With its many benefits, including reduced risk of product damage, customer experience, and cost-effectiveness, threshold delivery can help businesses streamline their delivery process and increase efficiency.
While there may be challenges in implementing threshold delivery, businesses that take the time to find a reliable last mile delivery logistics partner and develop a solid delivery plan can enjoy the many benefits of this delivery option.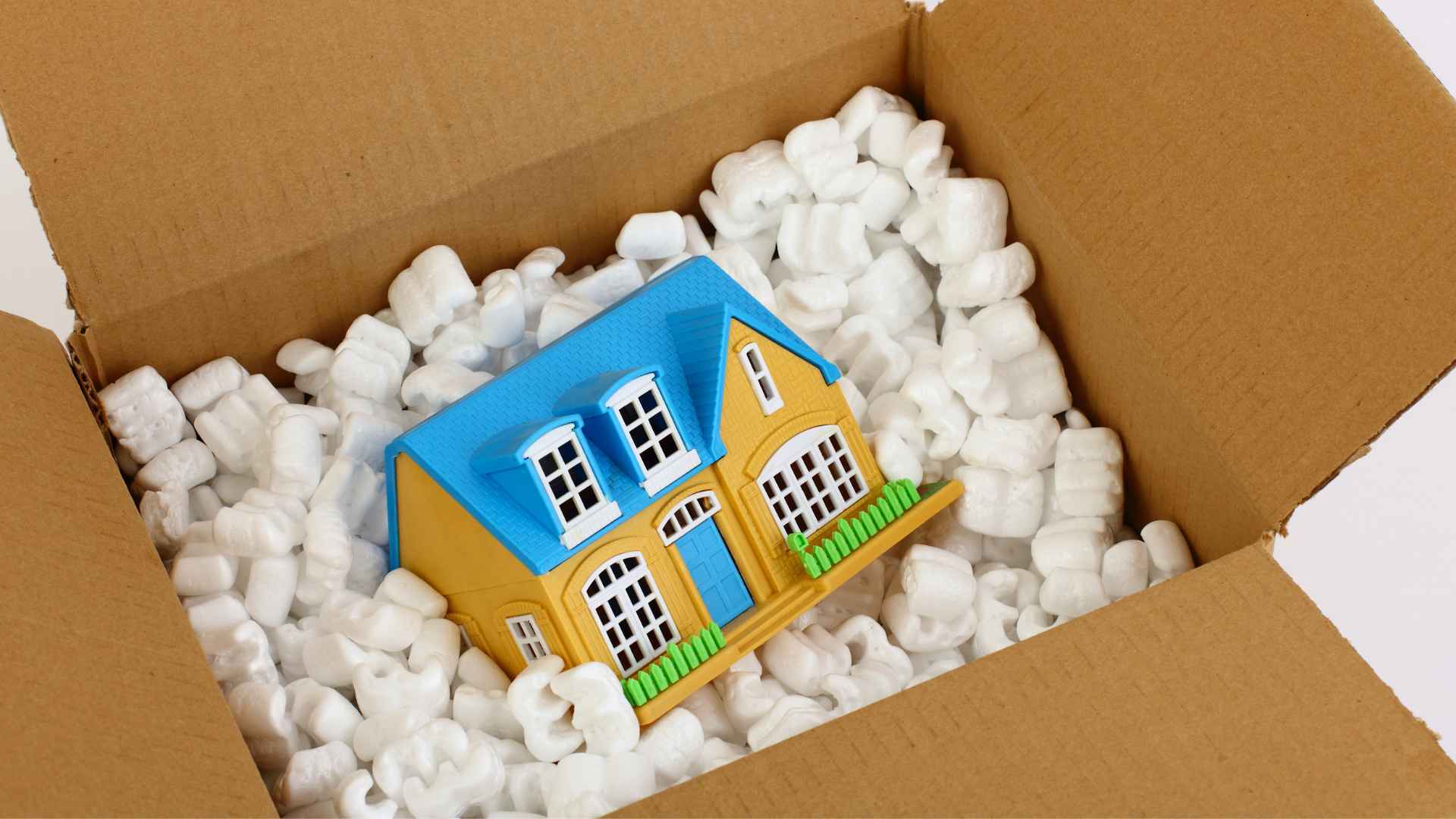 Don't Settle for Less
As a shipper, you need a final mile delivery partner that you can trust to get your products to your customers safely, efficiently, and on time. At Dickerson Transportation Solutions, we understand the importance of reliable delivery services, which is why we are committed to providing the highest level of service and support to our shippers.
With our nationwide delivery network, final mile transportation management system (DTS Shift), vetted partner agents, and customized residential and threshold delivery options, we have you covered with every shipment.
Our experienced team of professionals is dedicated to ensuring that your deliveries are handled with the care and attention to detail that they deserve, and our commitment to service means that we will go above and beyond to meet your needs and exceed your expectations.
When you partner with Dickerson Transportation Solutions, you can rest assured that your threshold deliveries are in good hands. We are the most trusted brand in threshold delivery and final mile logistics, and we are committed to helping your business succeed.
Contact us today to learn more about our services and how we can help you succeed with your threshold delivery needs.
Request a free rate quote today!
We're ready to help you achieve your supply chain goals! If you would like to learn how our services can help you reduce your costs and improve your logistics strategy, contact us by email, phone (770) 672-4294, or by clicking the button below.
Contact us today