White Glove Furniture Delivery: How To Pick A Service Provider
Each year, more and more retail industries are growing online. One of the fastest growing areas is furniture. In the US alone, online furniture sales may hit $65.1 billion in 2018! Because of the growth there is also more need for white glove furniture delivery services.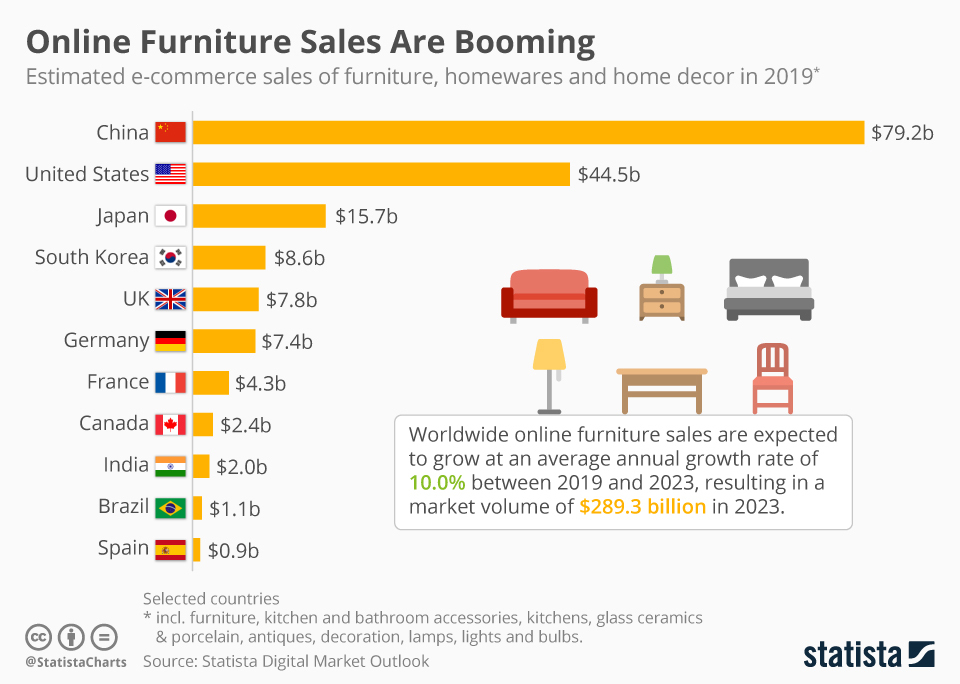 White Glove Furniture Delivery Demand Increasing
As more shopping goes online, the big delivery question grows even larger. How can you provide reliable white glove furniture delivery?
The answer is simple. Look for final mile delivery networks. But make sure they offer white glove options. Many offer final mile delivery services. However, few excel at white glove furniture delivery.
White glove furniture delivery can be tricky. Drivers often have to work in pairs. Generally, they have to go inside the home. They may have to move items upstairs. Also, they may need to remove debris.
For these reasons, many carriers avoid this type of residential delivery service. Fortunately, there are reliable final mile 3PL companies that can help.
What Is A Final Mile 3PL?
A final mile 3pl is similar to a traditional 3PL freight service provider. They act as bridge between shippers and service providers. They offer quick access to capacity by using a pool of service providers.
Of course, the big difference is that they specialize in solving the final mile problems that shippers have. Instead of LTL and dry van carriers, they connect shippers with companies that specialize in final mile and white glove services.
Because of this specialty, they are better positioned to offer white glove furniture delivery than a traditional 3PL.
What To Ask A Final Mile 3PL
If you are looking into a final mile 3PL network, ask the following questions:
Do they offer nationwide coverage?
Can they offer room of choice service?
Will they do light assembly?
Do they offer debris removal?
Can they offer online tracking?
Will they provide appointment setup?
Do they integrate with my shipping technology?
If they can answer yesto these questions, you are on the right path.
Looking For White Glove Service?
Dickerson Transportation Solutions is one of the first 3PLs to specialize in final mile and white glove delivery. If you would like to learn how DTS can solve your white glove furniture delivery challenges, contact us!
Request a free rate quote today!
We're ready to help you achieve your supply chain goals! If you would like to learn how our services can help you reduce your costs and improve your logistics strategy, contact us by email, phone (770) 672-4294, or by clicking the button below.
Contact us today